Williams & Williams Attorneys and Counselors at Law, P.L.L.C.
Concerned        Committed       Compassionate
Proudly Serving Wake, Durham, and Orange County North Carolina
Our focus is on representing individuals charged with felony and misdemeanor offenses at the district and superior court levels in the state courts of North Carolina. Over the years, our firm has represented individuals accused of such crimes as murder, sexual assault, drug trafficking, drug possession, robbery, embezzlement, breaking and entering, larceny, simple assault, and numerous other criminal offenses.
An unfortunate event can happen to anyone. One example is being charged with driving while impaired more commonly know in North Carolina as DWI. A DWI is a very serious offense that can have lasting social and economic consequences. If you are charged with DWI, it is important that you seek out legal counsel as soon as possible. Our firm has extensive experience representing individuals who have been charged with DWI in both trials and in plea negotiations.
Our law firm is here to help you if you receive a traffic ticket. Our goal is to work for you and with you throughout the course of our legal representation. We represent people who receive traffic tickets for a variety of offenses, including but not limited to speeding, speeding in a work zone, speeding in a school zone, careless and reckless driving, and driving while license revoked. We work to less or in some cases avoid DMV points and automobile insurance rate increases.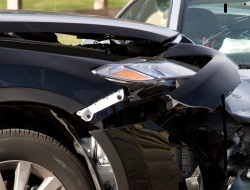 Automobile accidents, slip and falls in grocery stores and department stores, and accidents that occur on business or rental properties are all common events that have touched on our lives at one time or another.  Even if we have never personally experienced one of these events, in all likelihood, someone we know has or will.  If you or someone you know is involved in an accident we strongly suggest that legal advice be sought out as soon as possible. Please consider our firm if such a need arises.
5318 Highgate Drive, Suite 233
Durham, North Carolina 27713
Telephone: (919) 667-2390
Facsimile: (919) 667-2380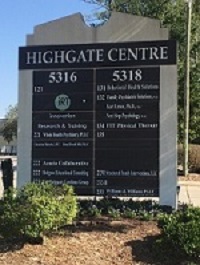 8480 Honeycutt Road, Suite 200
Raleigh, North Carolina 27615
Telephone: (919) 446-8300
Facsimile: (919) 667-2380
Please Complete Each Field Below Then Click Submit
If you have been charged with a crime or injured in an accident, it is strongly recommended that you consult with an attorney for legal advice about your specific situation and circumstances. Our website is intended to provide general information only. This website does not provide nor is it intended to provide legal advice. This website is also not intended nor does it establish a contract for the provision of or the obligation to provide legal services by law firm of Williams & Williams Attorneys and Counselors at Law, P.L.L.C. or the attorneys of the law firm. However if you wish to discuss your legal matter further, please feel free to contact us and we will be more than happy to meet and/or speak with you.
Please note that the attorneys of Williams & Williams Attorneys and Counselors at Law, P.L.L.C. are licensed to practice law in the state of North Carolina only. Unfortunately we are unable to provide any legal advice on matters that arise in states other than North Carolina. However if you do have a question or concern regarding a legal matter in another state, we would be happy to assist you in locating appropriate legal counsel.